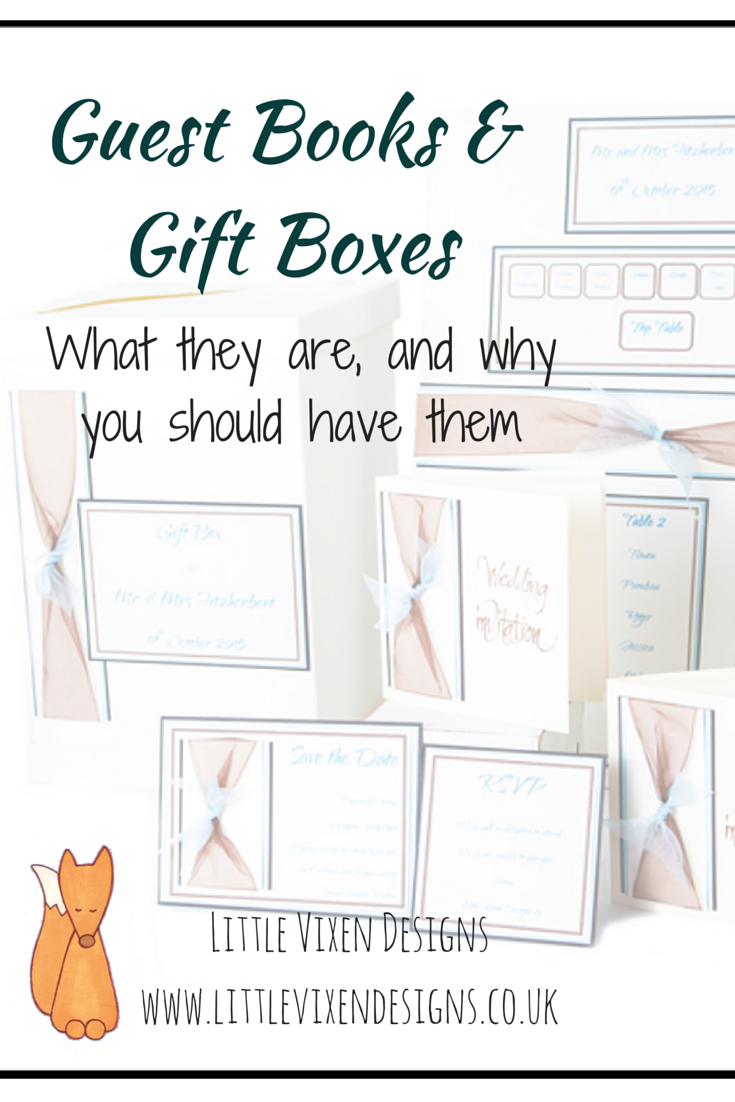 Ok, this is another fairly straightforward post (much like last week's one on table numbers and place cards), so let's make a start and talk about Guest books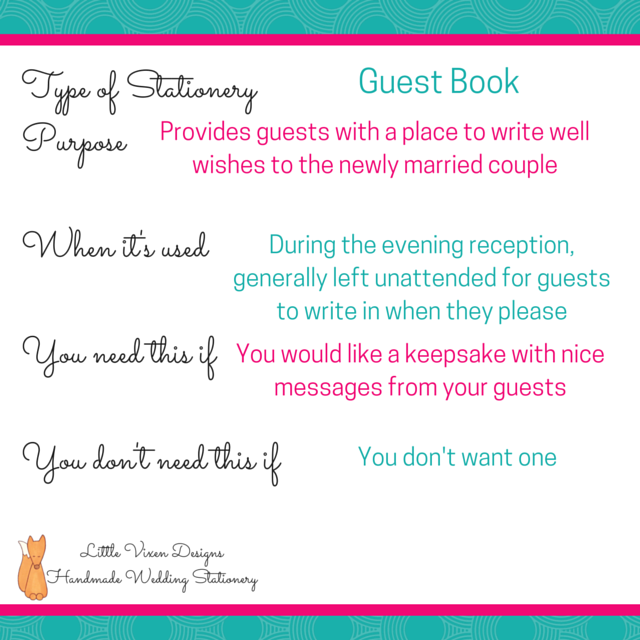 Whilst not an essential item by any means, lots of couples choose to have some form of guest book, which they leave available for their guests to write nice messages in, so the bride and groom can read them later (do remember to leave a pen by the book as well, as it's unlikely many people will bring one with them!)
Traditionally, guest books are, well, books, with either blank of lined pages for your guests to write on, and these are still very popular. However, in recent years lots of fun variations have become available, like having a polaroid camera so your guests can take a photo of themselves and write on it, or having a big board with a photo (often from an engagement photo shoot) that the guests can sign around the edge. Fingerprint trees are increasingly popular, where a bare tree image and some coloured ink pads are available, with the idea the guests leave an inky fingerprint 'leaf' of the tree (remember the wet wipes!). Or, there's little wooden hearts etc that you can buy with a display board so you can have it on display after the wedding, wishing trees (bare tree shapes either made of twigs or cut from plywood which have tags tied to them) and Jenga blocks that get signed, so you see lots of lovely messages each time you play.
Basically, what I'm trying to say is, 'Guest Book' is a pretty loose term nowadays, and if it can be signed, it can be used as a guest book, so use your imagination. Or, like all the other items of stationery available, you can choose to have a personalised guest book made that matches your invitations (of which I have many lovely designs available that can be customised from how they are seen in the collection to suit your wedding colour scheme)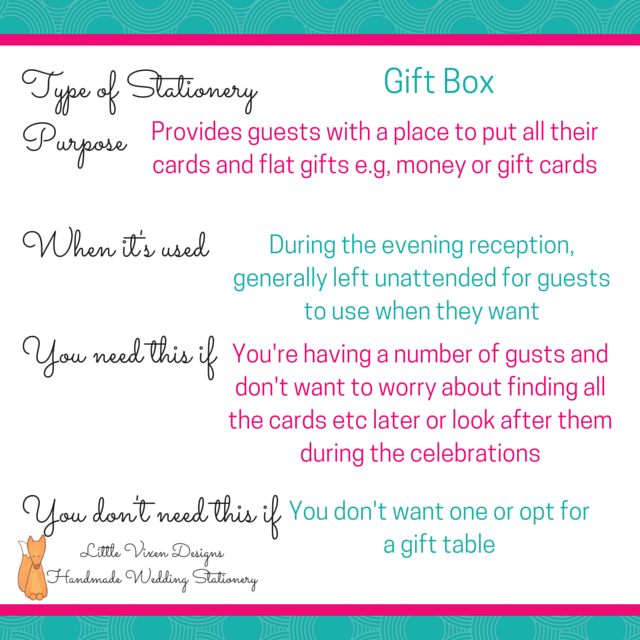 Whether you have a gift box solely for cards (because you've requested items from a shop), or because you've requested money as gifts (an increasingly popular option, especially for couples that have lived together for a while), a gift or card box provides a safe collection point for cards and small items
Generally, these are cardboard boxes decorated to suit your wedding theme or match your invitations, but, as with guest books, your imagination is the only limit- if cards can go in safely and be got out again, use it! Post boxes are very popular, especially for vintage weddings (you can even hire full sized, fiberglass replicas of Royal Mail post boxes, sometimes in different colours), but baskets could also be used, or a bag, or a letter rack… anything to make it clear that the cards go here, and to keep them fairly safe :)
Right, I think that's about it! Told you it was a straightforward post today :) However, if you think I've missed anything or haven't explained something fully, please do let me know and I'll try and fill in the blanks!
Final post in this mini series next week, all about Thank You cards, so check back then :) x