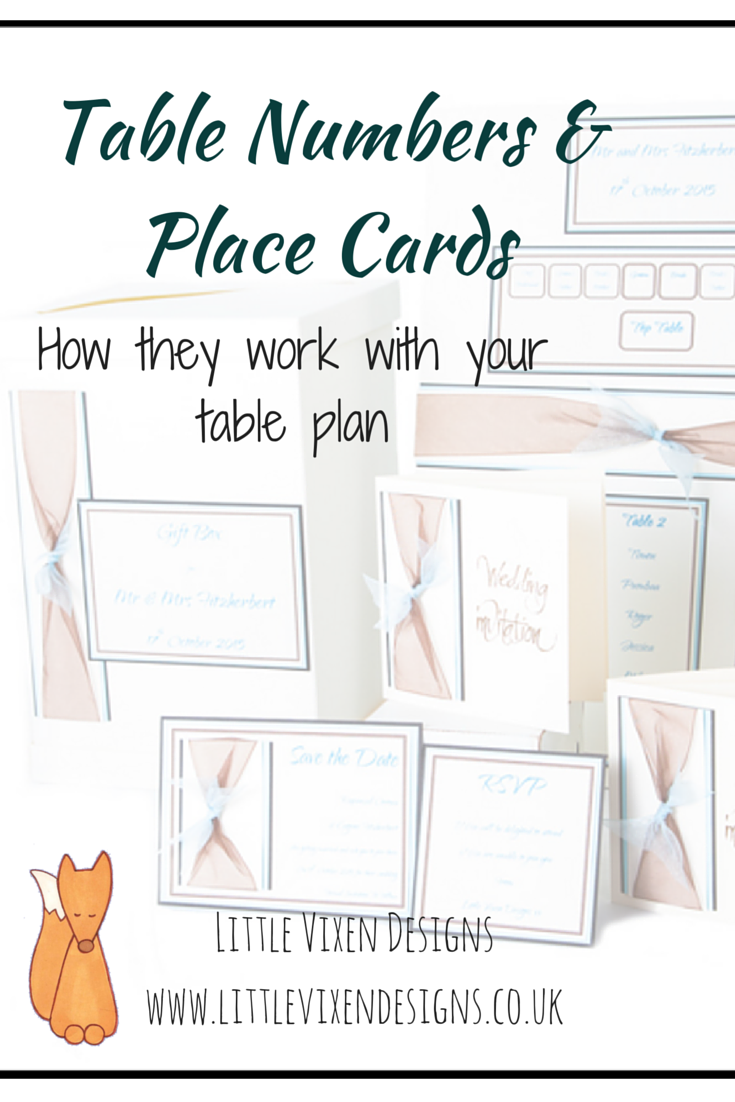 Following on from last week's post about Table Plans, let's talk about the other side of the meal-organising stationery, the table numbers and place cards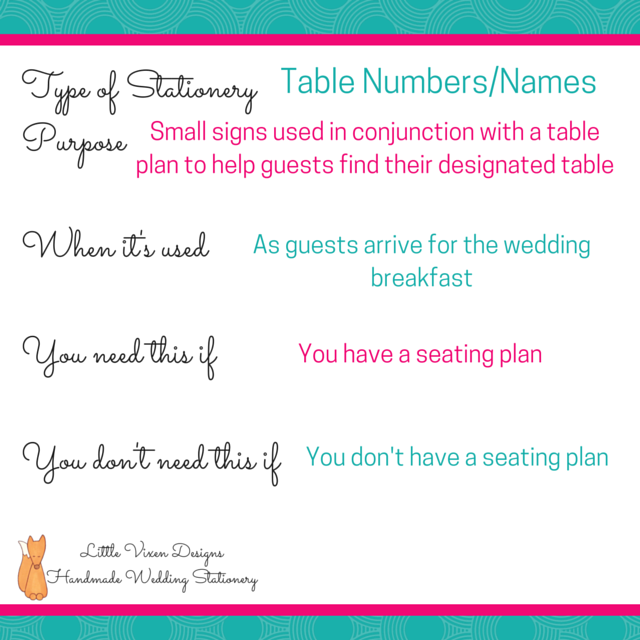 Use in conjunction with the table plan, the table numbers are signs that have the table name or number on them, so it's easy for your guests to find their seat. Pretty straightforward, right?
Well… yes! It really is that simple. Your table numbers (or names, having the tables names after something that ties in with your wedding theme, or just something that you like, is becoming more and more popular) can be decorative or plain, or I've even known people just have photos, particularly of famous landmarks, which correlate to the names on the table
If you're having a semi-formal seating plan, where you specify the table your guest will be at but not the seat (see last week's entry for pros and cons of this approach), then table numbers will be sufficient. However, if you choose to have a formal seating plan where everyone has a designated seat (again, check out last week's post if you haven't already), you will also need place cards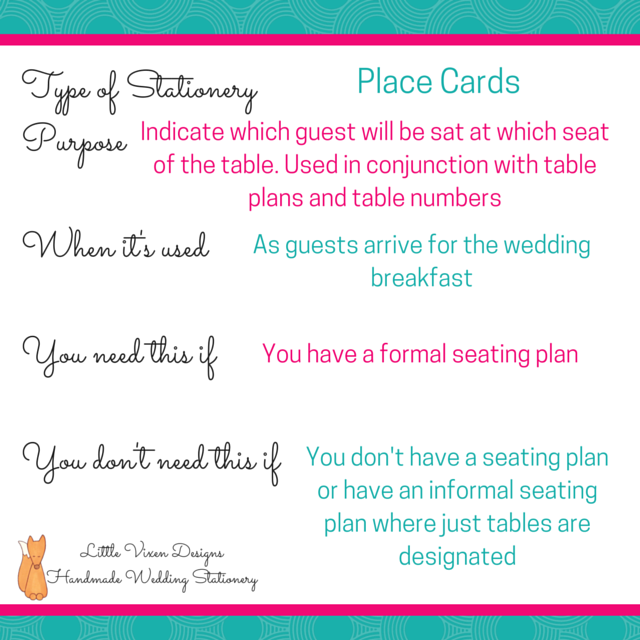 Again, these are very straightforward, and are essentially little cards that have your guests name on so that they know which seat is theirs. They are especially helpful if you have guests with special dietary requirements, as having a formal table plan will help your caterers get the right food to the right people.
Often, place cards are small pieces of folded card which sit on the table, however they can be flat, tags (tied to wine glasses, cutlery or favours) or even printed onto napkin rings or menus, and of course can be made to match all your other stationery, for a beautiful, coordinated effect.
Well, that's about it- very short and sweet this week :) But, if you think I've missed anything on this topic, or that I haven't explained something properly, please do leave me a comment below and I'll try to fill in the gaps :)
Otherwise, I shall see you next week, when I'll be talking abut guest books and gift boxes xxx